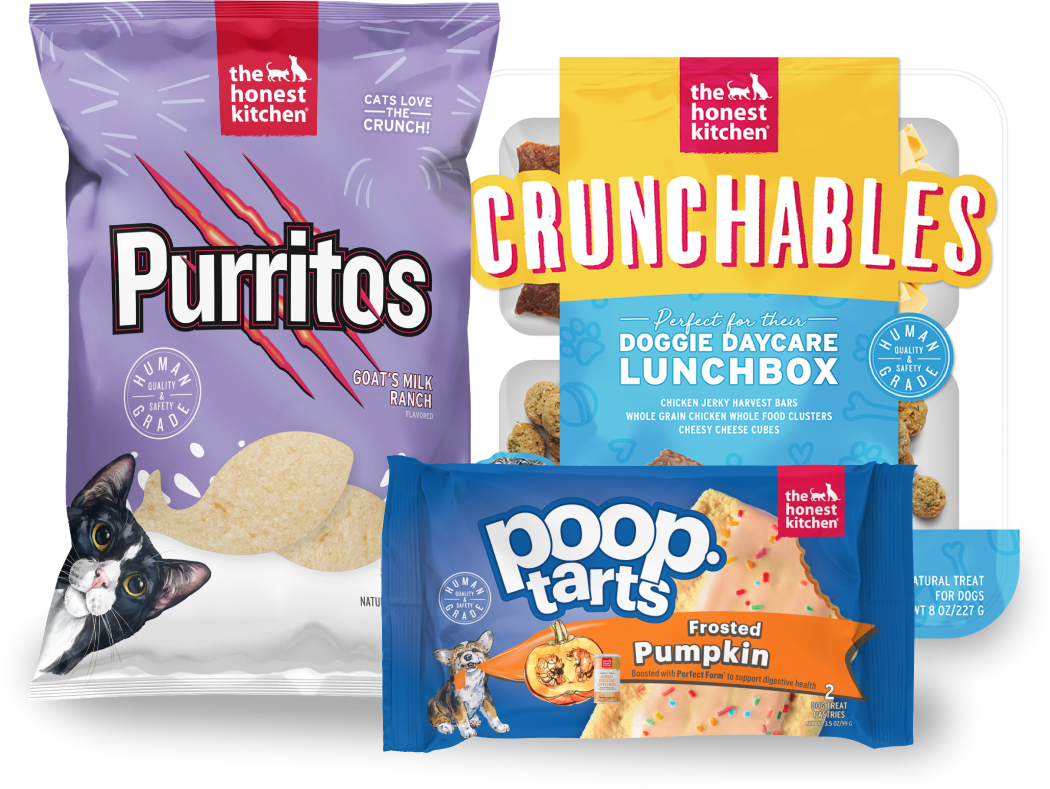 APRIL FOOLS!
Is Honest our middle name? Yes.
Do we still plan all year long for this trickery? Also yes.

And while we think Poop Tarts, Crunchables and Purritos are objectively great product ideas, we hope you'll find our regular line up of treats, supplements & toppers to be just as delightful!
Shop Now
EARN POINTS —
TELL YOUR FRIENDS
Want in on the joke? Share our April Fools' Day products to your social media channels to get your friends (and earn points)!